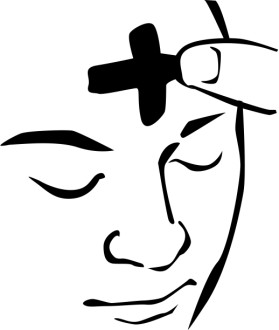 Lent is only days away! I need this Lent. I need this time of repentance, this time of sacrifice, this time of examining my life and the choices I make each day, and this opportunity to grow closer to Christ. I have been looking forward to Lent for weeks now, maybe months, and now just days before it finally begins I realize I have not really decided how to go about accomplishing the repentance, sacrifice, examination, and growing that I know I so desperately need.
Here are my thoughts right now-- I could give up sweets. I could pray more. I could end each day with a thorough examination of conscience and act of contrition. I could hold myself to the 2 times a day of checking the computer that I already strive for (but often fail to stick to), I could fast once a week.
Fasting is not easy for me. I struggle not only with fasting in the traditional sense of not eating. I LOVE food. But also fasting from other things I like as well. I like my comforts. I want my life to be nice and easy. I don't ever really want to sacrifice but I have found, over the years, that when I bring myself to do it anyway, I am a happier person. I have found there is great value in getting used to living with a feeling of want in my days, rather than a feeling of always being satisfied.
He wants us to want Him. If we are used to always satisfying our wants immediately, we fail to recognize that deeper desire for Him that fills us all. I remind myself often that there are more graces in sacrifice than in gratifying my every whim and desire.
I pray this Lent will be a fruitful time. A time of repentance, sacrifice, examination, and growing for you and for me.